One newsletter that summarises it all, so that you don't have to
Macro conditions remain bleak: The recent shutdown of the pipeline from Russia has caused some concerns in the markets. Our macro thesis is simple: The European energy crisis coupled with the upcoming winter will create a hyper inflationary situation that will lead to printing more to put into yield control, as part of energy subsidies. This will in turn lead to the DXY printing higher and create a situation for US to open taps and launch repo facilities with emerging markets. We believe that the conditions in the market will start to get worse in the coming months, but the signal to go long would be when the fed starts to stimulate again.
Bitcoin traded higher over the weekend: Bitcoin is currently trading at $22,160, up 2.4% over the past day up 12.2% WoW. We saw bitcoin rallying on Friday on speculations of reverse monetary policy by the FED. Regardless of these minor rallies in the market, Bitcoin will continue to closely mirror the macro markets and weakness in macro in the coming months suggests an even bigger weakness in Bitcoin.
ETH Bellatrix upgrade successful, onto the Merge this week: This week finally marks the date for the much-awaited merge of Ethereum. ETH rallied along with Bitcoin over the past few days and we anticipate this week to be extremely volatile for the 2nd largest cryptocurrency. Altcoins mirrored the rally as well, with & Ravencoin increasing 175% and 65% WoW. In terms of our macro thesis with the European crisis, we maintain our views that ETH and altcoins will pullback significantly in the coming months as they will follow Bitcoin's price action.
NFT volumes up, focus on y00ts and ENS domains: Weekly NFT volumes for last week stood at $95M, up 7.9% WoW. Focus was placed on the y00ts mint and ENS domain names last week. As we predicted accurately months earlier, ENS 3-digit domain names have been steadily rising in price – almost increasing 60x since we first talked about it. We still believe there might be more room for upside for exclusive ENS domains in the future.
---
Key Charts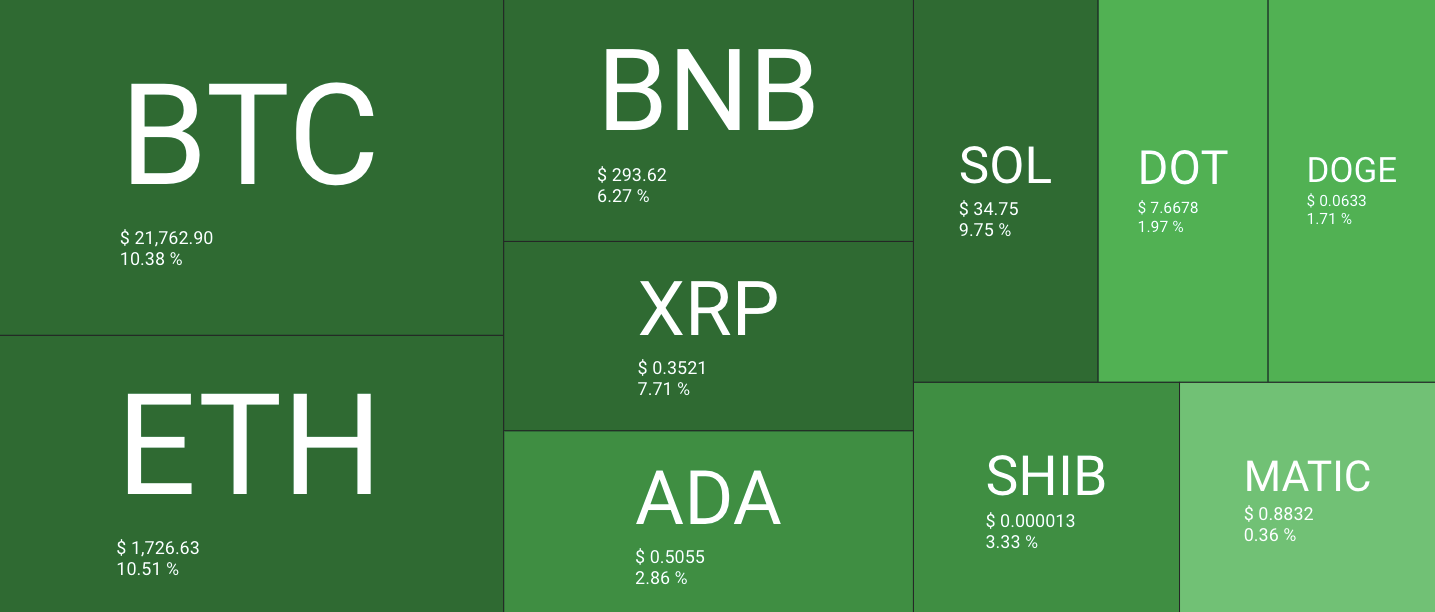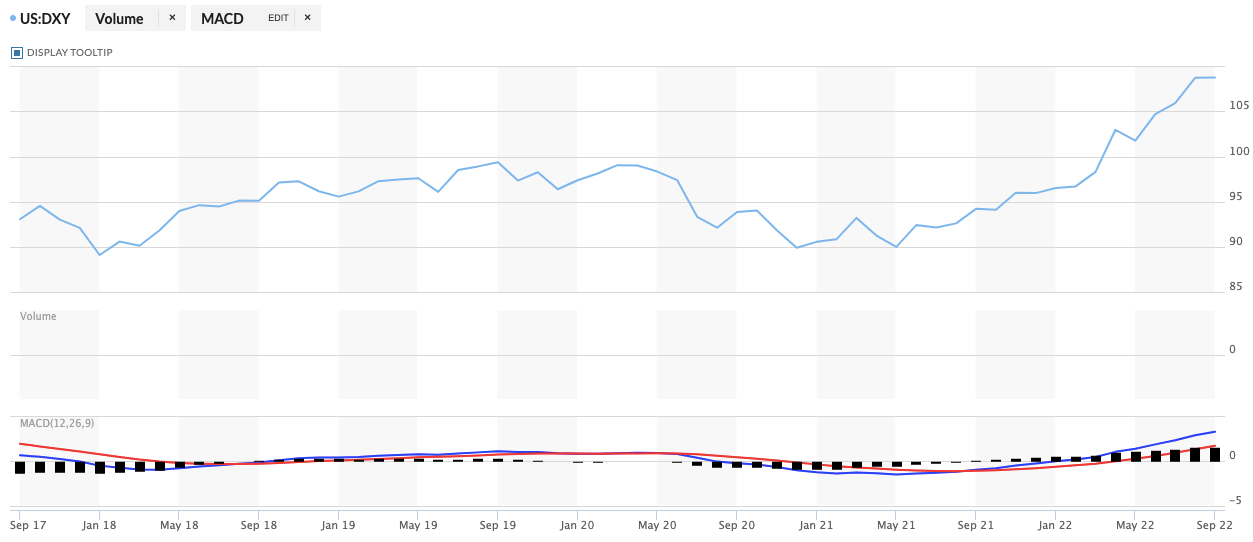 NFT Floor (7D)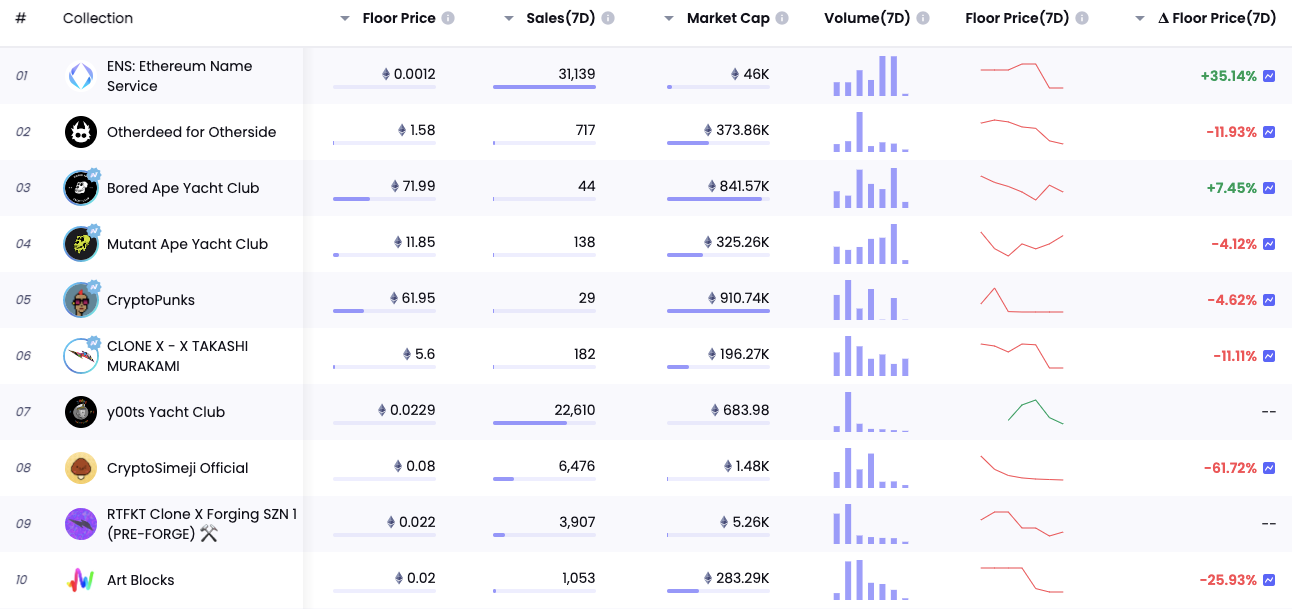 Latest Crypto News
Ethereum ready for The Merge as last shadow fork completes successfully (Cointelegraph)
MicroStrategy to reinvest $500M stock sales into Bitcoin: SEC filing (Cointelegraph)
Reserve Bank of India to trial a CBDC with public sector banks and fintech (Cointelegraph)
SEC Enforcement Chief: We Can't Ignore Crypto Law-Breaking (Coindesk)
Switzerland's SEBA Bank Launches Institutional Ethereum Staking (Decrypt)
---
DISCLAIMER: Certain information in this POST, including, but not limited to, statements regarding Rising Capital Pte Limited and its associated companies and funds (collectively "RISING CAPITAL" or the "Company") anticipated business or opportunities, may constitute forward looking information (collectively, forward-looking information). Forward-looking information can be identified by the use of terms such as "may," "will," "should," "expect, "anticipate," "project," "estimate," "potential" "intend," "continue" or "believe" (or the negatives) or other similar variations. Because of various risks and uncertainties, actual events or results may differ materially from those reflected or contemplated in such forward-looking information. The forward-looking information in this post is applicable only as of today and RISING CAPITAL undertakes no obligation to update any forward-looking information to reflect events or circumstances after that date or to reflect the occurrence of unanticipated events. NOTHING IN THIS POST OR WEBSITE IS FINANCIAL ADVISE. PLEASE DO YOUR OWN DILIGENCE BEFORE INVESTING.